Diwali Online-Concert
Thursday, 4 November 2021
Premiere at 8 PM, CET
(8 PM Berlin, Germany)
Celebrate with us
Free worldwide online concert
Diwali or Dipawali is a festival of lights and one of the most important Vedic holidays. In India, its popularity is comparable to the popularity of Christmas in our country. Diwali is celebrated on the darkest night in November, the night of the new moon. On this night, strings of lights are used to beat the darkness. Traditionally, Diwali is associated with the goddess Lakshmi. Mahalakshmi represents wealth, happiness and beauty. On the night of Diwali, families pass flickering candles to their neighbors until the whole village, the whole town is lit up.
To mark the occasion of the festival of lights, which is becoming increasingly popular outside India as well, we are hosting an online concert featuring great artists from Kolkata. You are cordially invited to celebrate with us!
This concert is organized in collaboration with and supported by
The Tagore Centre,  Embassy of India, Berlin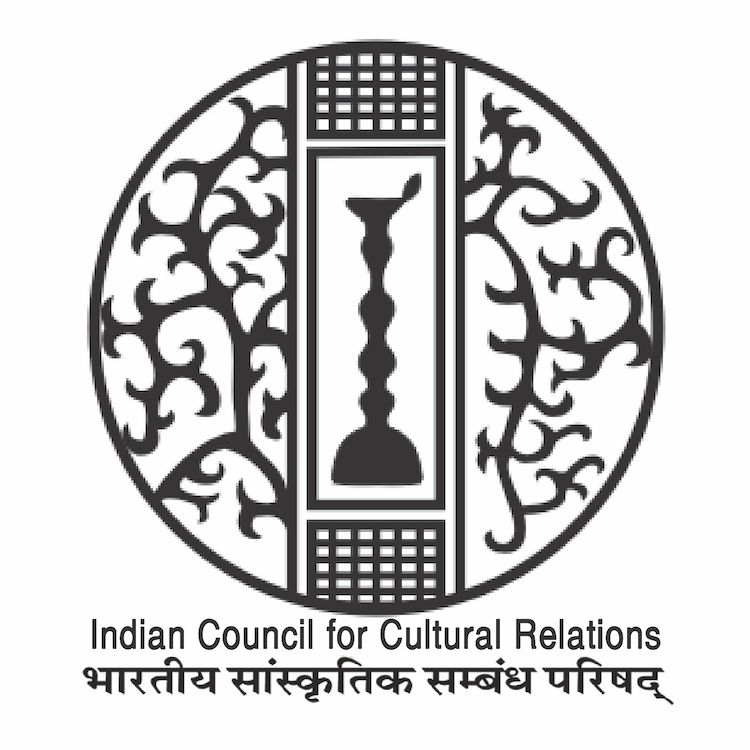 Award-winning artists play online for a worldwide audience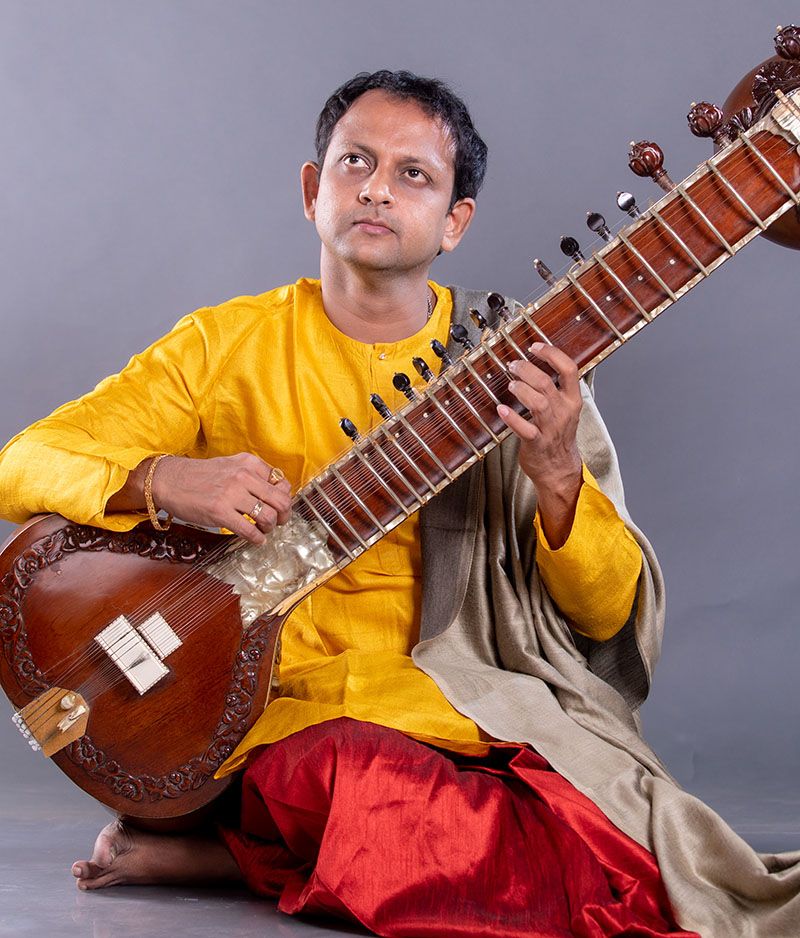 Samanwaya Sarkar, Sitar
He is a disciple of the legendary Padmabhusan Girija Devi ji of "Benaras Gharana". In his early childhood he was given a sitar at the request of his mother, since then Samanwaya has been supported by his father Sri Swapan Kumar Sarkar in every step of his musical endeavor.
At the age of only four, he was taken to Pt. Sasanka Bandopadhyay, one of the most important exponents of the "Senia Gharana". Then he received the able guidance of Pt. Manilal Nag of the "Bishnupur Gharana" from whom he learned for twelve years. Then he again received instruction from Pt. Shyamal Chattopadhyay another master of the "Senia Gharana". Later he received instruction from Pt. Kumar Prasad Mukhopadhyay, a representative of the "Agra Atrauli Gharana". Besides the Tantrakaari baaj (instrumental style) he also masters Tappa, Tap Khyal, Thumiri, Dadra and many more.
Samanwaya Sarkar was awarded "A Grade" by the All India Radio. He has received several awards, composed and performed film music for "The Sleeping Warrior" and has performed at many international music festivals.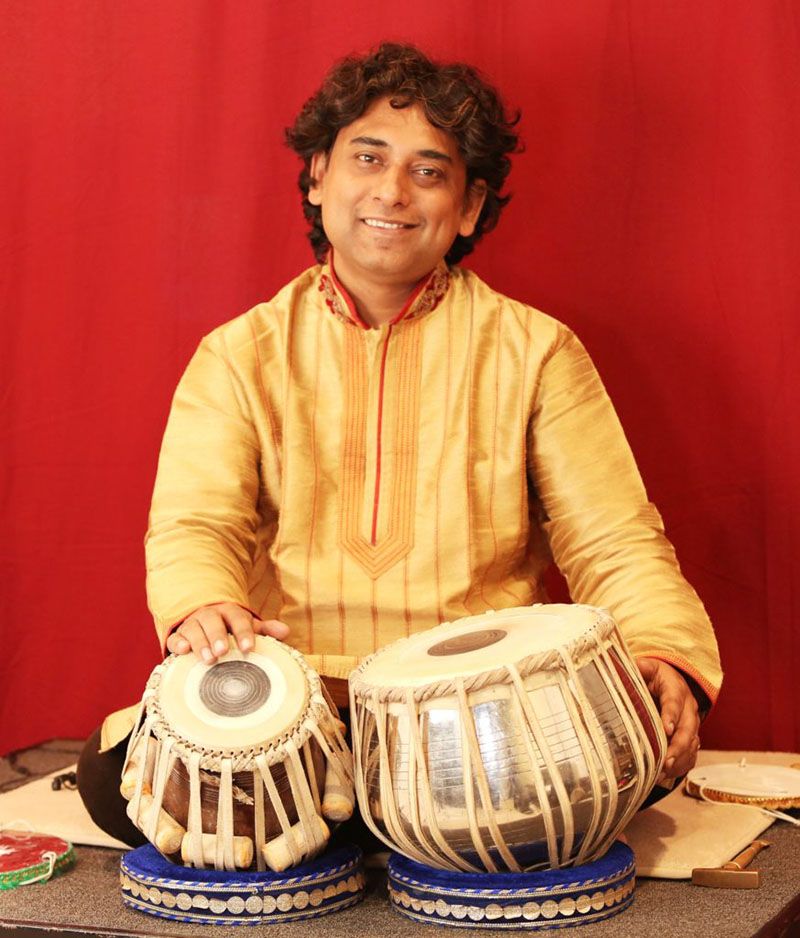 Indranil Mallick, Tabla
Tabla virtuoso Indranil Mallick combines power, speed and a unique tonality. Widely recognized as one of the leading TABLA players of his generation, Indranil's reputation has spread throughout India, USA, Canada and Europe.
Intensive training since the age of five under eminent masters such as Uncle Montu Mallick, Prof. Dhabol Bandyopadhyay, Shri Uttam Chakraborty and currently Maestro Pandit Swapan Chaudhuri have shaped Indranil's rich repertoire and justify his reputation in the national and international arena.
Indranil has been awarded "A Grade" by the Indian Radio along with distinguished musicians of India. Praised by connoisseurs & critics for his solo performances and accompaniment with renowned musicians, Indranil was the first tabla player to receive the prestigious Pandit Bhimsen Joshi Award in 2015.
Gandharva Veda – Classical North-Indian Music
The Gandharva Veda is a part of the Vedas and is called the Upa (subsidiary) Veda of Sama Veda and includes the treatise on music and the performing arts. The Gandharva Veda is based on melodies called ragas. Each raga has its own structure, combining fixed elements with infinite variations. This allows the musician to express all the subtleties of the vibration prevailing at that particular time of day.
YOUTUBE – PREMIERE
Thursday, 4 November 8 PM (CET)
8 pm Berlin, Germany time
Unterstützen Sie uns
Wer die Arbeit der "Maharishi Veda Stiftung" unterstützen will, um weitere Aktivitäten, wie z.B. Veranstaltungen wie diese unterstützen will, kann gerne einen Spendenbeitrag überweisen.
Die Maharishi Veda Stiftung ist eine als gemeinnützig anerkannte Stiftung und es gelten die allgemeinen steuerlichen Vergünstigungen des Spenden- und Zuwendungsrechts. Eine Spende ist also gegen Vorlage einer Spendenquittung beim Finanzamt steuerlich absetzbar.